Lube-It All® Deep Lubricating Oil
$5.49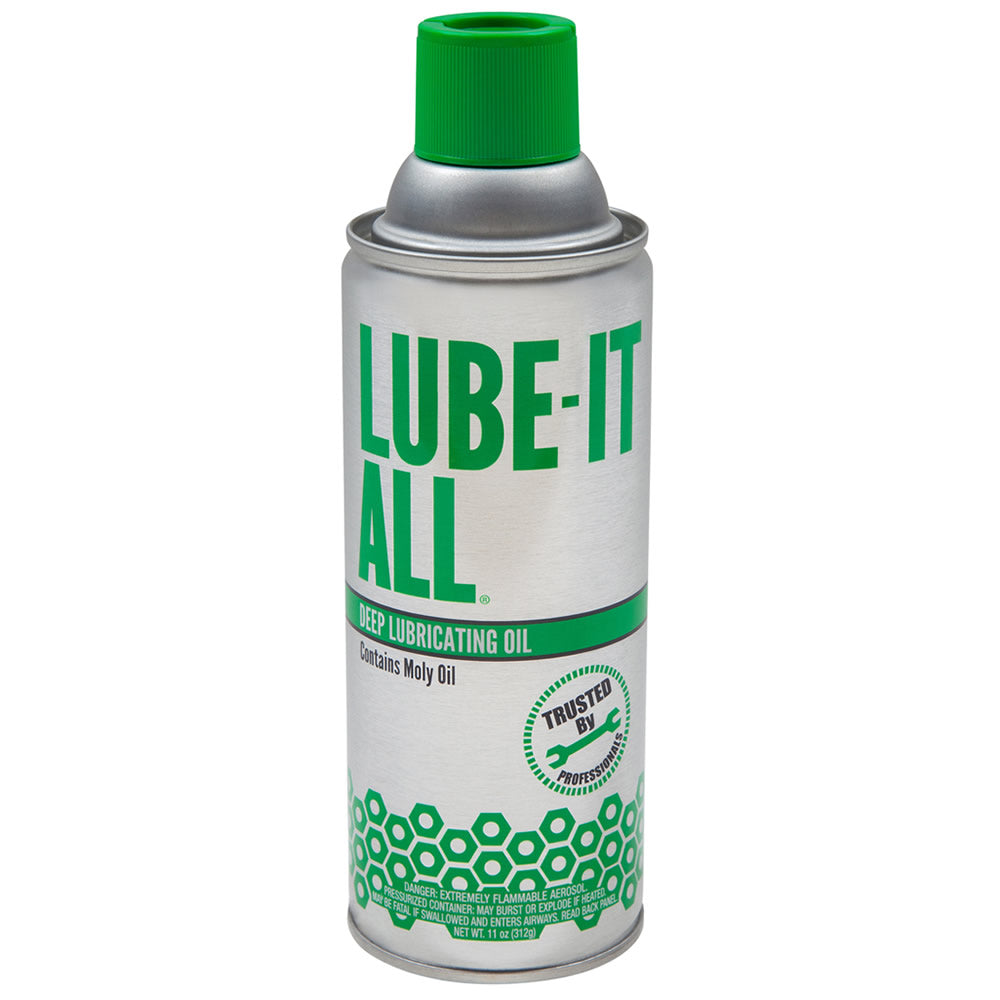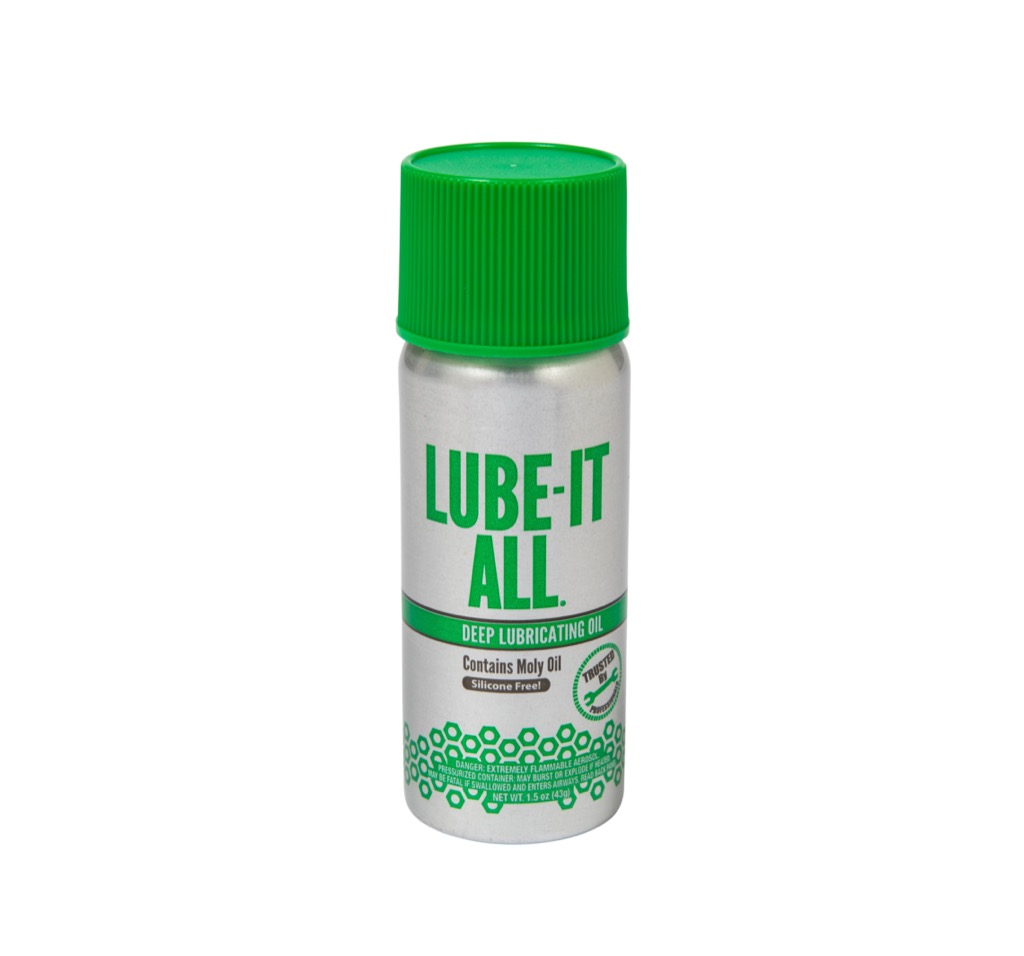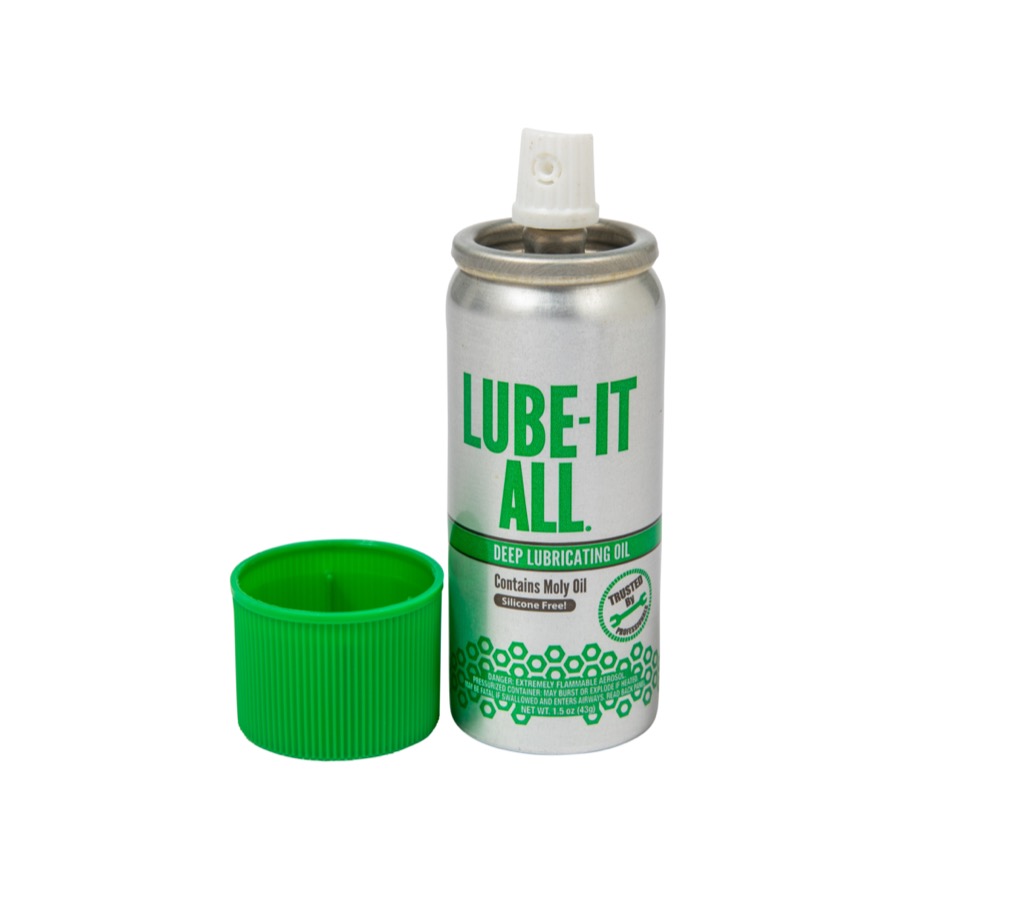 Product Details
Contains Molybdenum disulphide for superior lubricating performance!

Silicone-free formula.

Forms a thin, dry lubricant coating to reduce friction.

Displaces 1,200 times its volume in water on surfaces and repels moisture to prevent corrosion.

Does not attract dust.

Penetrates through fine gaps to deliver coating to assembled parts and obstructed surfaces.

Can be used on electrical, metal and plastic surfaces, rotating parts and gears.

Temperature Range: -30ºF to 350ºF (-34ºC to 177ºC).
Data Sheets
MSDS/SDS

Technical Data Sheet
Additional Details
FPC Stock Code
Container Size
Units per Case
FPC Stock Code

LA01
1.5 oz. Aerosol
Units per Case

25
FPC Stock Code

LA06
6 oz. Aerosol
Units per Case

12
FPC Stock Code

LA12
11 oz. Aerosol
Units per Case

12