Gasoila® High-Fill (JC-30®) With PTFE Thread Sealant
$14.99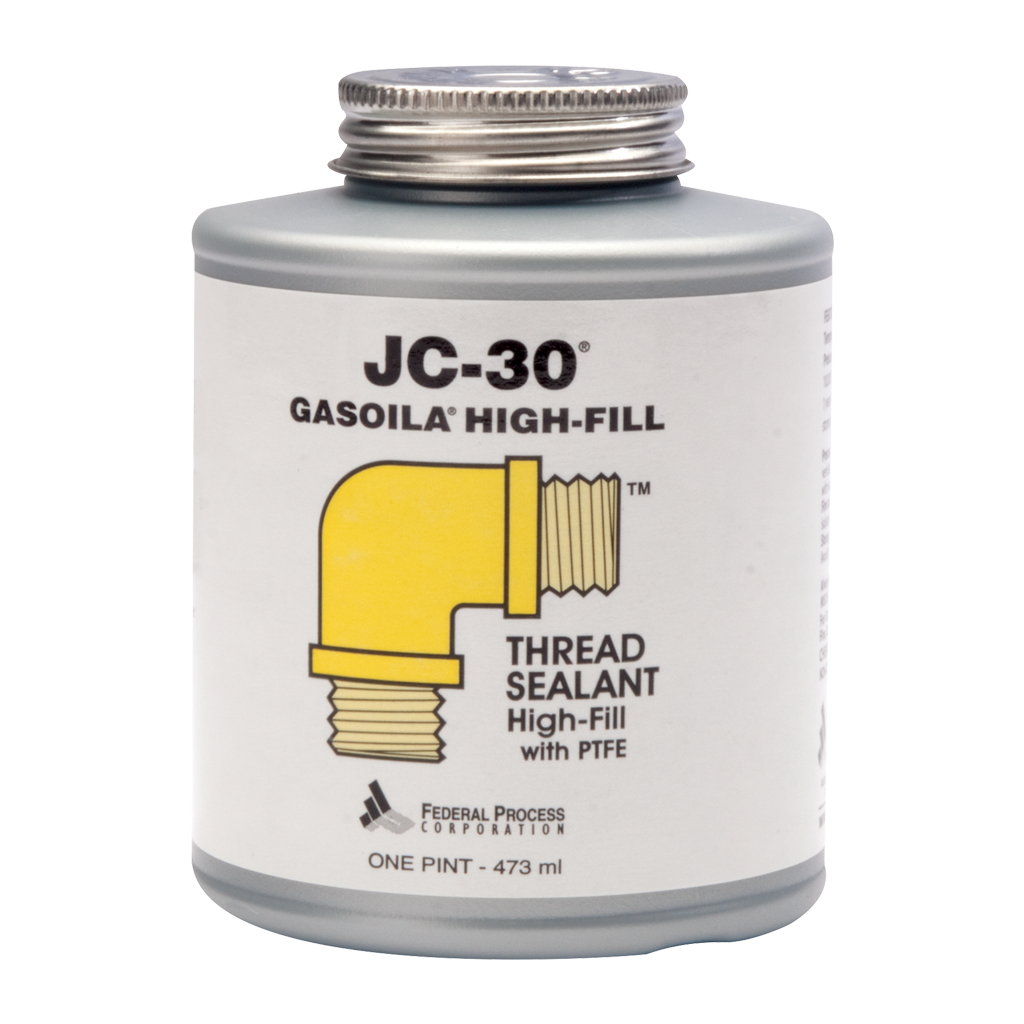 Product Details
High viscosity, heavy-duty, non-toxic PTFE thread sealant.

Ideal for use on worn, damaged or irregular threads.

Provides excellent chemical resistance in use with water, steam, corrosives, acids, petroleum products, hydraulic fluids, cryogenics, jet fuel, CNG, LP and natural gas.

Forms a protective coating for valve stems and similar movable surfaces exposed to high humidity.

Can be used with Freon 22, aromatic fluids and food products.

Do NOT use in oxygen systems.

Temperature Range: -100ºF to 500ºF (-73ºC to 315ºC).

One year shelf life when stored at 40ºF to 80ºF (5ºC to 27ºC).

Pressure Range: Up to 2,000 PSI for gases; 10,000 PSI for liquids.
Data Sheets
MSDS/SDS

Technical Data Sheet

Sealant Reference Guide
Additional Details
FPC Stock Code
Container Size
Units per Case
FPC Stock Code

JC04
1/4 pt. Brush
Units per Case

24
FPC Stock Code

JC16
1 pt. Brush
Units per Case

12