Zip Joint® PTFE Rope
$19.99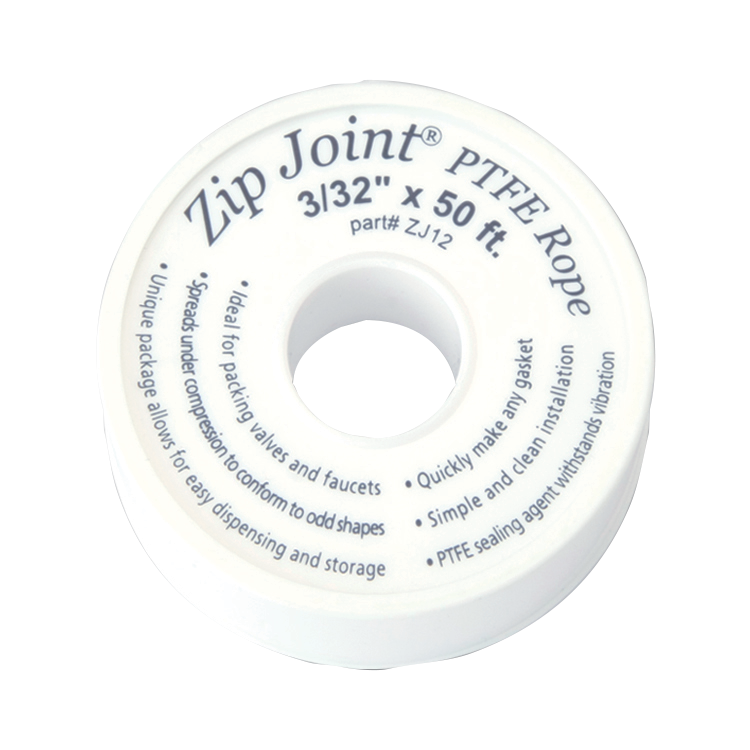 Product Details
Ideal for packing valves and faucets.

Quickly makes any gasket.

Simple and clean installation.

Spreads under compression to conform to odd shapes.

PTFE sealing agent withstands vibration.

Unique package allows for easy dispensing and storage.

Temperature Range: -400°F to 500°F (-240°C to 260°C).

Pressure Range: To 500 PSI (34 bar) under general use.
Additional Details
FPC Stock Code
Container Size
Units per Case
FPC Stock Code

ZJ11
3/32" Dia. x 25' Coil
Units per Case

6
FPC Stock Code

ZJ12
3/32" Dia x 50' Coil
Units per Case

6
FPC Stock Code

ZJ13
5/32" Dia. x 25' Coil
Units per Case

6