Single-Pack Heavy Duty Wipes
$9.99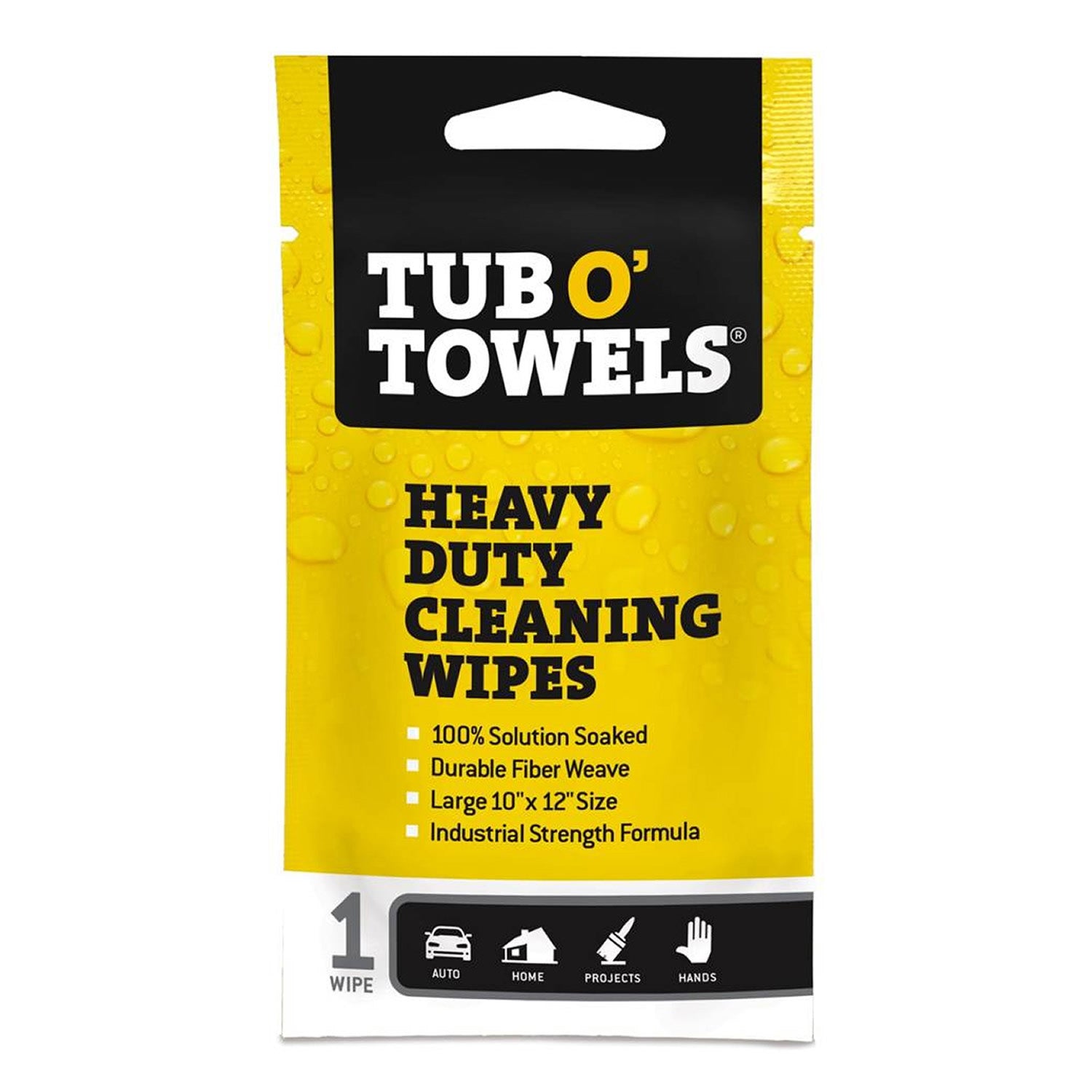 Product Details
10" x 12" oversized wipe is bigger, stronger and tougher to ensure maximum durability and performance.

100% solution soaked wipes, from the first to the last, come out of the container saturated and ready to work hard.

Contains no harsh chemicals, only gentle yet powerful detergents, solvents and emulsifiers that go to work dissolving grease and dirt. Foaming agents lift grime off the surface so it can easily be wiped away.

Durable fiber weave wicks up moisture, enhances scrubbing and grabs dirt, while the quilted design offers cushioning and surface texture.

Heavy duty cleaning wipes contain aloe, Vitamin E and lanolin to protect your hands and leave them clean and soft.