Gasoila All Purpose Water Finding Paste
$10.99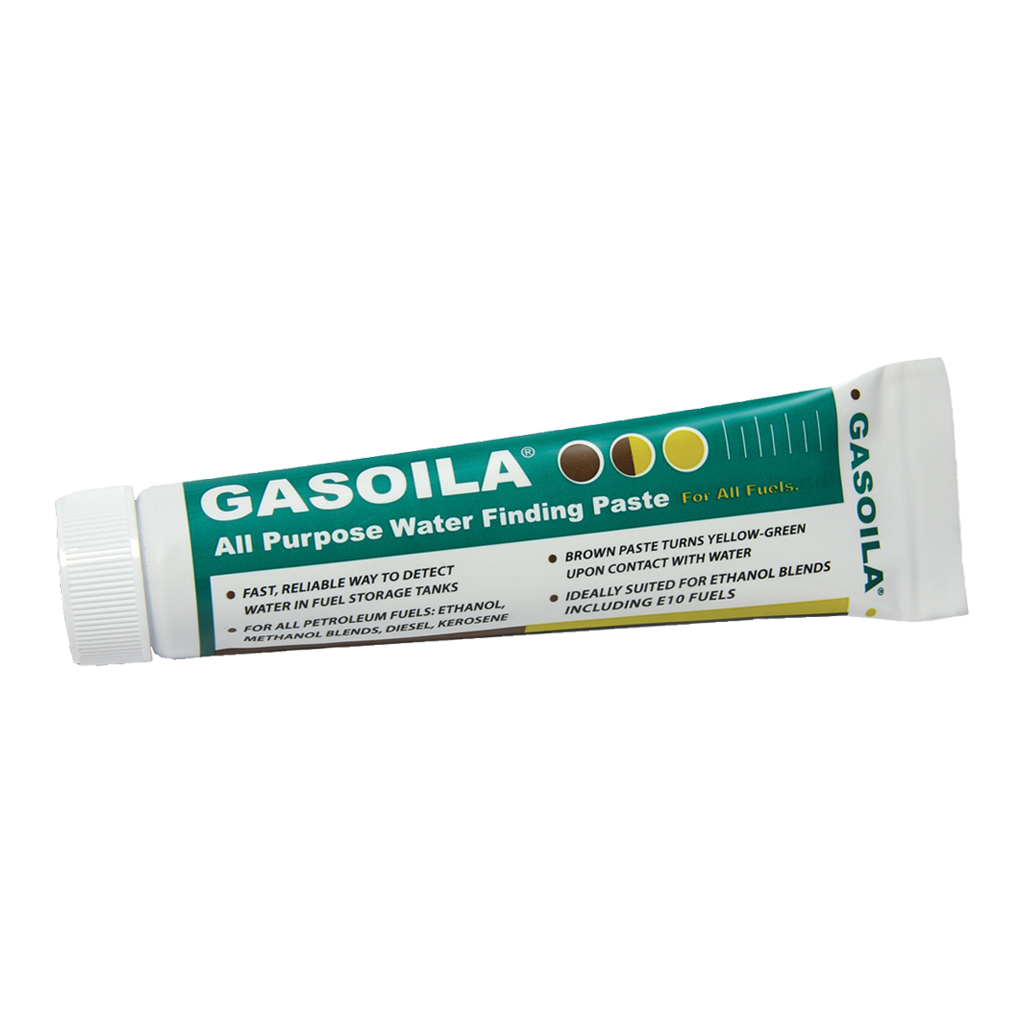 Product Details
Fast, reliable way to detect water in fuel storage tanks. |For all petroleum fuels including blends up to 20% ethanol, diesel, kerosene, #2 Oil, JP-4, JP-5 and more.

Accurately detects phase separation in ethanol blend applications.

Specially formulated for use with oxygenated fuels including E10 Gas.

Light brown paste turns fluorescent yellow-green to indicate water level.

Plastic squeeze tube features a user-friendly flip cap.

Works in seconds, even in extreme temperature conditions.
Data Sheets
MSDS/SDS

Application Instructions

Additional Info (PDF)
Additional Details
FPC Stock Code
Container Size
Units per Case
FPC Stock Code

AP02
2 oz. Tube
Units per Case

24