Gasoila® Leak-Tech Extreme Temperature Leak Detector
$8.99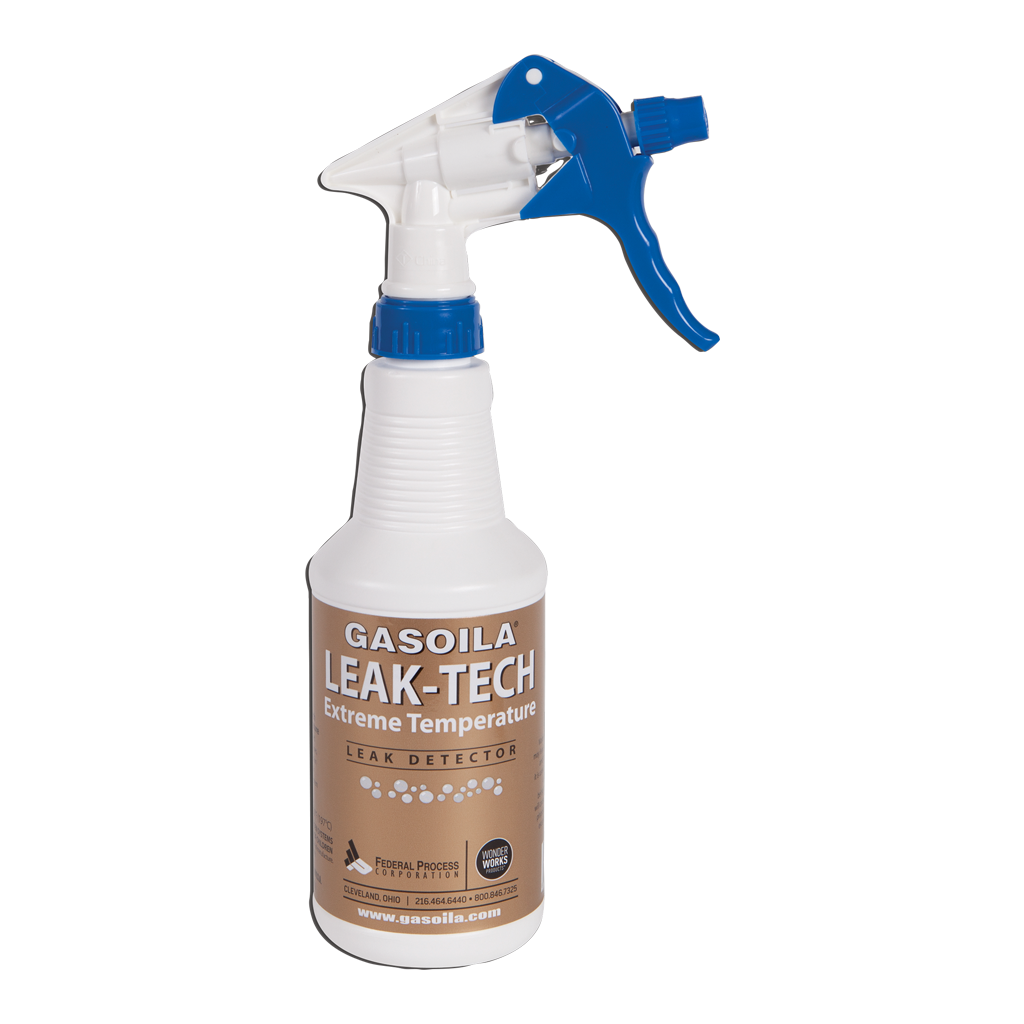 Product Details
Gasoila® Leak-Tech Extreme Temperature is specifically engineered for use on natural gas lines, gas cylinders, refrigeration condensers, air lines, air pumps or any other system carrying gas.

NOT for use with Flowguard Gold piping systems.

Temperature Range: -10ºF (-23ºC) to 350ºF (177ºC)

DO NOT USE ON OXYGEN SYSTEMS

KEEP OUT OF REACH OF CHILDREN

Directions: Shake well before using.

Warning: Dilution or alteration may lead to failure of this product and the application for which it is used. Liberally apply Gasoila® Leak-Tech directly to area being tested. The slightest leak will cause the product to bubble, pinpointing the location of any escaping gas. Bubbles remain for ten minutes.

Shelf life is one year from date of manufacture.
Additional Details
FPC Stock Code
Container Size
Units per Case
FPC Stock Code

LT08
8 oz. w/Dauber
Units per Case

12
FPC Stock Code

LS16
1 pt. spray bottle
Units per Case

12
FPC Stock Code

LT28
1 gallon
Units per Case

4
FPC Stock Code

LT55
55 gallon drum
Units per Case

1