Tub O' Towels Heavy Duty Cleaning Wipes, 40-Count
$8.99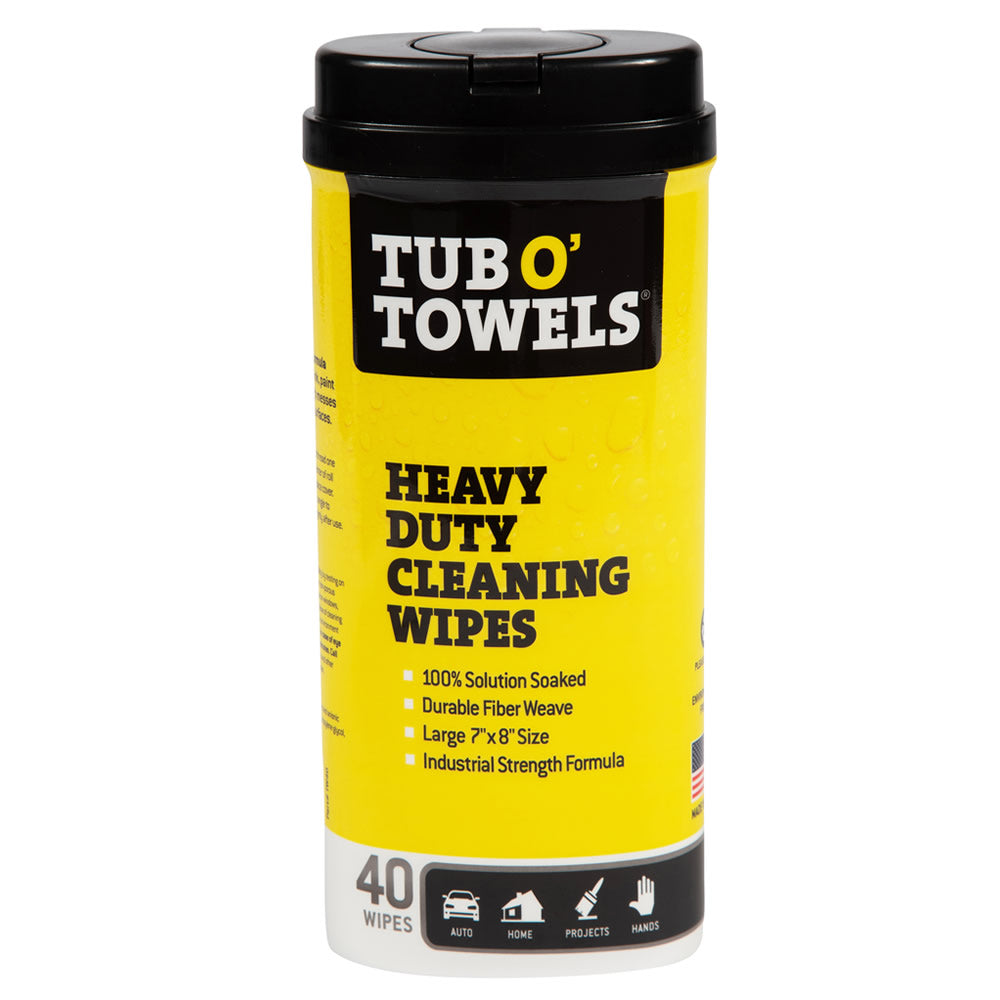 Product Details
Large 7"x8" durable, heavy duty cleaning wipes that will tackle jobs ordinary wipes simply can't.

Removes stains others won't, including: grease, tar, ink, paint, permanent marker and other hard-to-remove soils

A more portable size for the glove box, tool box or tackle box

Heavy duty cleaning wipes do not contain disinfecting or antibacterial properties

Non-abrasive cleaning solution is environmentally friendly and 100% biodegradable.

Durable wipes keep your hands clean and soft with lanolin, aloe vera and Vitamin E.